bail-in closing memories LP 11.02.2015

>> we are just about to co-release the new bail record "in closing memories".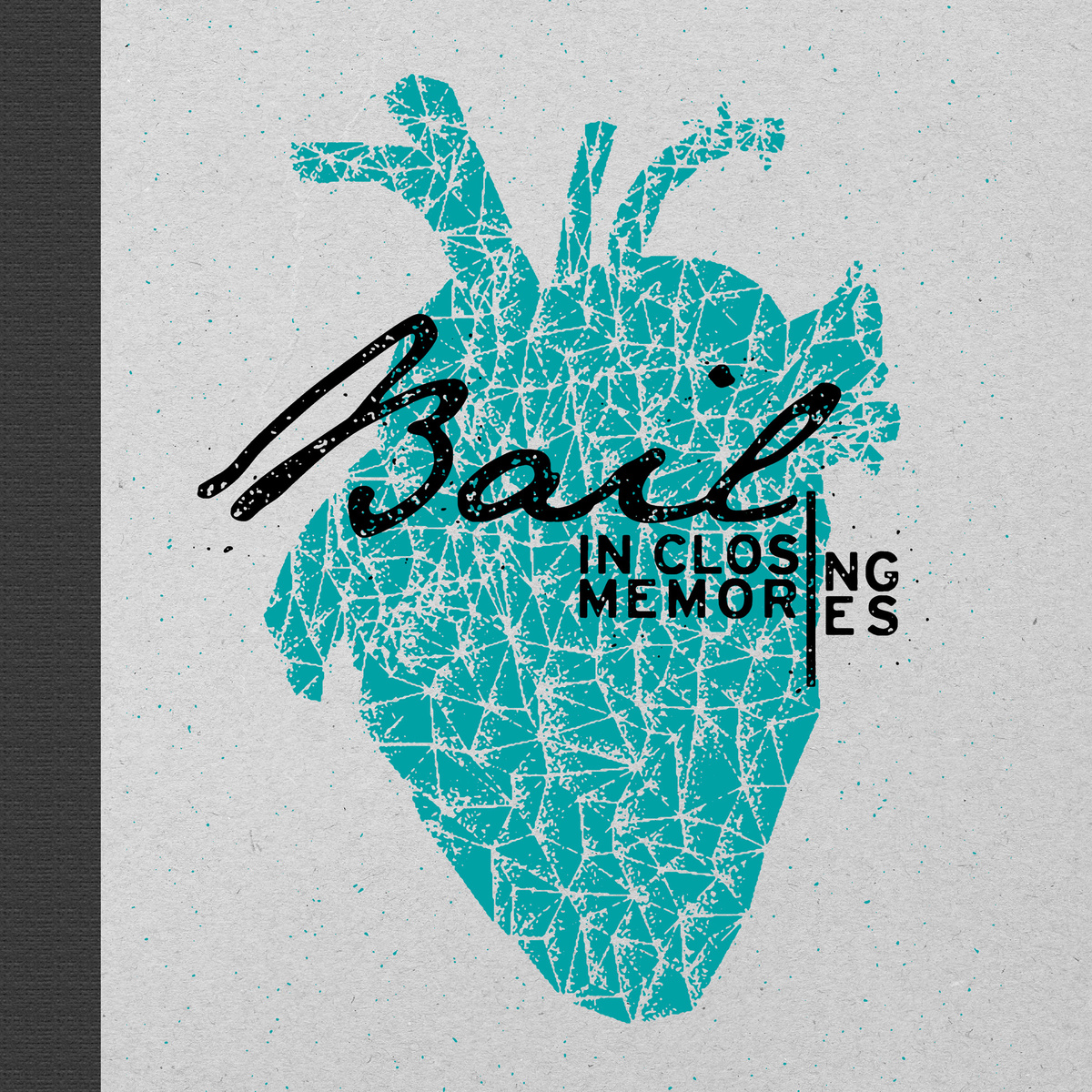 there are a couple of pictures documenting the work on the cover here.





review of the upcomming bail record on collective zine 28.11.2014
here
canot pneumatique bei
"weiberkram" 5.02.2012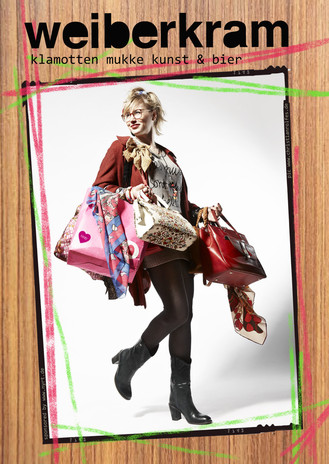 >> am 5.02.2012, von 11-18 uhr zeigen wir beim "weiberkrammarkt" in neuss neue kreationen aus altbewährtem. die neussten taschen findet ihr ganz aktuell unter "manufacture".

bis dahin




bail / your neighbour the liar TOURDATES
>>09. 010. 2011 - bail / your neighbour the liar

28.10.11 > opladen (d)
30.10.11 > enschede (nl)
01.11.11 > bremen jfh farge (d)
02.11.11 > prague (cz)
03.11.11 > budapest (hu)
04.11.11 > dunajska streda nfg club (sl)
05.11.11 > cheb (cz)
06.11.11 > nijmwegen de oenderbroek (nl)

s & t



new bail release by TIME AS A COLOR
>>09. 10. 2011 - bail will be part of the upcomming time as a color compilation "leave nothing but footprints - take nothing but photographs".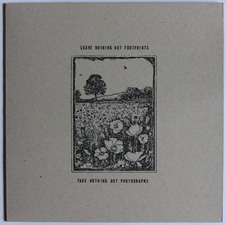 chapter I is together with her breath on glass and i found myself in austin texas. there are two more chapters about to come. subscribe on time as a color, please.

s & t


bail / your neighbour the liar TOUR
>>08. 07. 2011 - currently we are booking a tour for bail and your neighbour the liar which is planned from 28th oct to 6th of november 2011. in case you fancy to set up a show for them - get in touch, please.

s & t



bail 12"
>>07. 07. 2011 - bail are about to record the vocals for their upcomming 12inch. should be available in autumn this year.

tobias


new release
>>11. 01. 2011 - two years have gone since we released the tour-cdr for the wishes on a plane / bail tour. exactly two years ago they played their last show of the tour in giessen. when time as a color asked us to release it on vinyl again we did not have to think about it for too long. the songs were remixed and remastered. we transferred the cdr-artwork for a 7inch, pressed on white vinyl. further there is a dvd included which gives insight to the tour of both bands. most of the copies will be released using original matrizes just as the former release.
you can order the 7inch through time as a color or right here.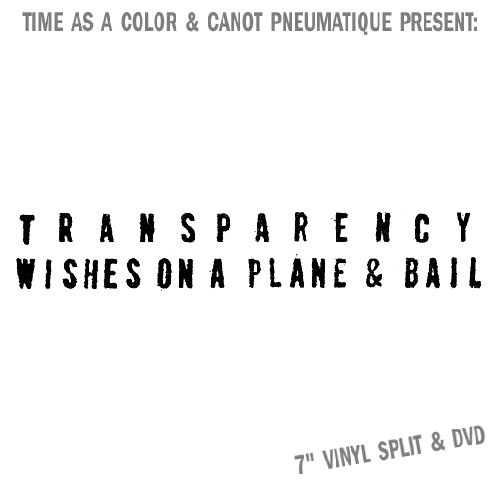 thanks a lot.
tobias


delay news
>>23. 11. 2010 - our next bail release is a tiny bit delayed but they are heading for studio in january. they will be recorded by daniel from time as a color who (after listening to them for 20 shows) knows best how they want to sound.

so far.


bail news
>>05. 02. 2010 - bail are writing new songs in order to record another record in summer 2010. we will co-release it in fall this year. looking forward to listen to the new songs.




new release
>>05. 02. 2010 - we know, we're pretty late with things, but we are proud to announce that we took part in the mio//duct hearts 7" release together with russian folk stories, lala schallplatten, and broken glasses records. the 7" is available from now on, please do not hesitate to contact us. daniel time as a color and bernd from red can did the prints and barbara did the artwork. thomas and hannah from russian folk stories created an awesome inlay. so all in all: a wounderful record.

tobias




new release
>>08. 12. 2008 - ok. we are so happy to announce a new release together with time as a color which will be out for the bail//wishes on a plane tour in january. it will include 3 songs in all which were recorded by the bands just recently. again it will be a special packaging - more infos about to come.
take care
best wishes
tobias




---
bail//wishes on a plane tour
>>07. 12. 2008 - hi. some days went by but we have good news. bail and wishes on a plane will be touring nl, bel and germany in january 2009 (see tableau). time as a color booked the tour and it includes cities like jülich, enschede, antwerp, hamburg, wolfsburg, berlin, döbeln, eisenberg, leipzig and giessen. hope to see you out there.

best wishes
tobias




---
kids return/bail split 12"
>>24. 07. 2008 - ok. we have it!!! we received the kids return//bail konsortium-split 12" last week and we love it! both bands are touring nl, ger, bel this and next week (see tableau).

best wishes
tobias




---
new release
>>13. 05. 2007 - ohhhhh. hello girls and boys i am sooo excited to let you know that there will finally be a new release and new tour dates quite soon. we will release the new kids return/bail split 12" together with our friends from russian folk stories by the end of july right in time for their little euro tour (check out tableau). actually both bands hit the studio, which means the practice room in one case and are about to record three songs each for the split 12" which will be done in perfect diy-manner as you might expect.

hugs
tobias




---
new layout
>>18. 11. 2007 - ok. its all done now - at least almost. i managed to complete the new site after working on it for days. it took my spirit to a higher level and i hope so is yours. by the time i am thinking of a new release within the upcomming three to four months so keep on watching for the latest news.
furthermore the brand new bail-site is online here.

best wishes
tobias